Experience the familiar nostalgic Christmas atmosphere from grandma's time during a steam train journey on the special 'Kerst Expres.' Gently, the puffing steam locomotive sets the Kerst Expres in motion. The steam heating keeps the nostalgic carriage comfortably warm, while wisps of steam adorn your window on the outside. Enjoy the beautiful winter landscape of South Limburg!
The Kerst Expres operates on the following days:
Simpelveld is the beating heart of the Miljoenenlijn. In and around the 110-year-old station building, our volunteers will take you back to Christmases of the past. We warmly welcome you here with old-fashioned Christmas music and atmospheric decorations. While the children take a peek at the Christmas crib on the platform, you can enjoy hot chocolate with a piece of Limburgian pie or a delicious homemade soup in our station restaurant, 'Brasserie Perron 4.'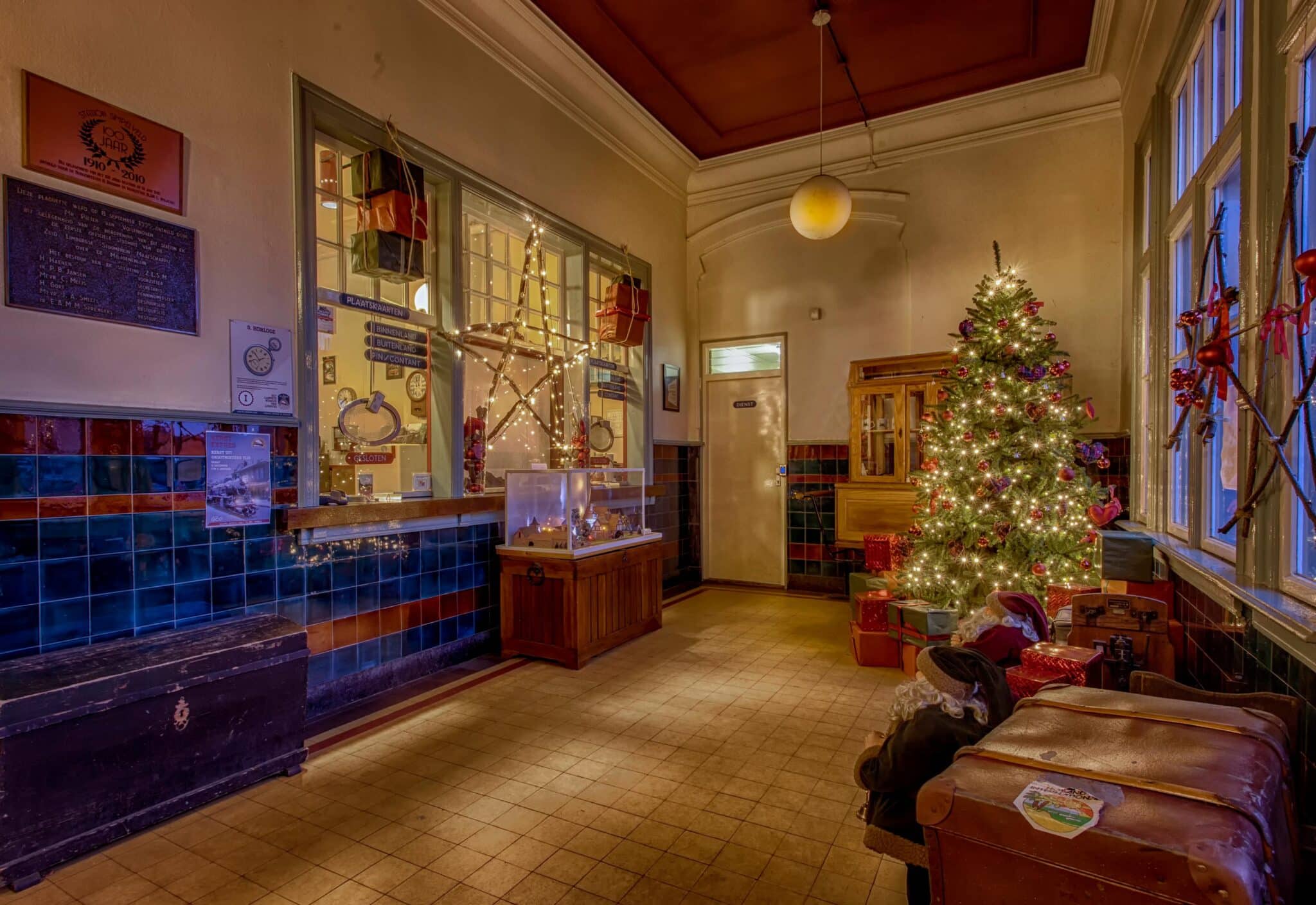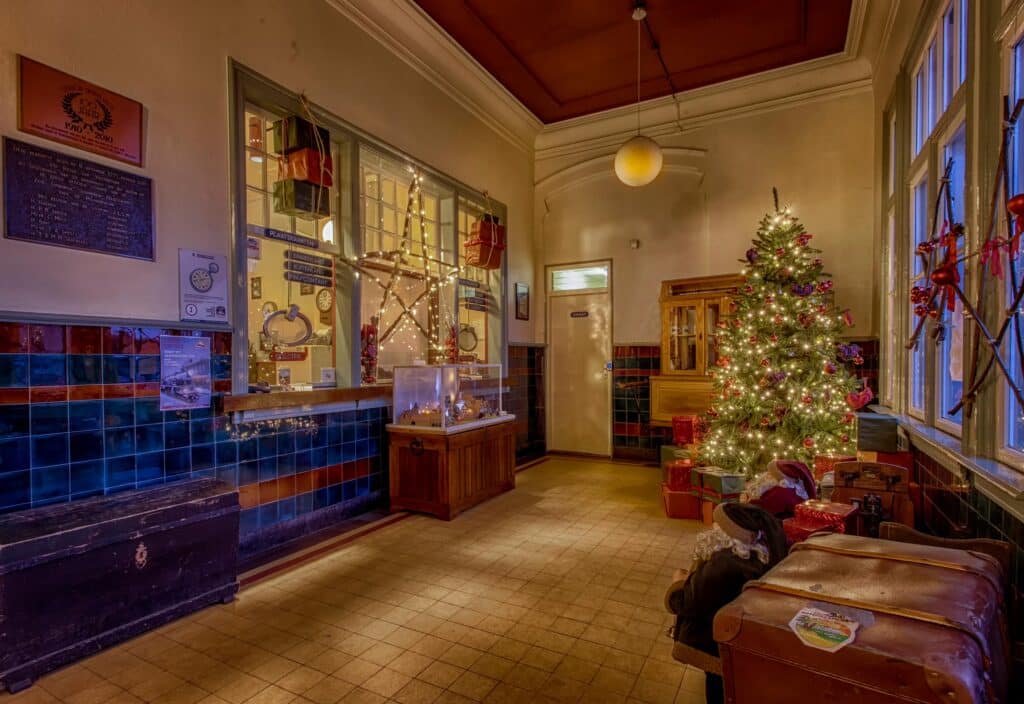 Arrangements
During the Kerst Expres operating days, we also offer the well-known arrangements. How about the Miljoenenlijn Arrangement (steam train ride, lunch at Brasserie Perron 4 at Simpelveld station, and an informative guided tour of the museum premises)? Or participate in a refreshing Castle Walk around Schin op Geul, including lunch at Brasserie De Kleine Koning and, of course, a return trip to Schin op Geul from Simpelveld.
Route & Timetable
The Kerst Expres shuttles multiple times per operating day between our main station Simpelveld and Schin op Geul station. Along the way, the train passes through the Eys-Wittem and Wijlré-Gulpen stations. Additionally, our railbus runs all day between Simpelveld and Kerkrade, Vetschau (in Germany), and Schin op Geul. The precise timetable for each operating day can be viewed by clicking on the respective date in the list above.
It is possible to board or disembark at any station along the route. Parking is free at Simpelveld Station or one of the other stations.
From Schin op Geul, you can even continue your journey for free with your Miljoenenlijn day pass on Arriva trains to Kerststad Valkenburg, Wintertijd Heerlen, or Magisch Maastricht.